RiseXperience
An Australian market-first, Digital CX omni-channel solution built on Amazon Connect.
Entirely native to the AWS Cloud, RiseXperience is a new, digital CX omni-channel CCaaS (Contact Centre as a Service) solution built on Amazon Connect.

With the same 'pay-as-you-go' model that characterises Amazon Cloud solution offerings, RiseXperience revolutionises the legacy CX model of locked-in seats and capacity-based billing.

Whether you're a small to medium sized business looking to set up your first customer contact centre, or a large enterprise looking to change the way you manage your CX, RiseXperience helps achieve your objectives in keeping pace with customer expectations in a rapidly changing world.

Designed to take your contact centre to the next level, our omni-channel offering is a feature-rich platform that provides a robust and highly useable IVR and CTI solution with a fully featured, on-demand, omni-channel digital contact centre.
Our Products
RiseXperience takes the Amazon Connect CX solution further.
An on-demand CCaaS (Contact Centre as a Cloud) solution - scaleable for businesses and customer bases of all sizes.

Providing out-of-the-box omnichannel capabilities, RiseXperience works on top of Amazon Connect and runs natively on the AWS Cloud infrastructure. The aim of our platform is to offer a scalable, secure and reliable solution to fit your business needs.

​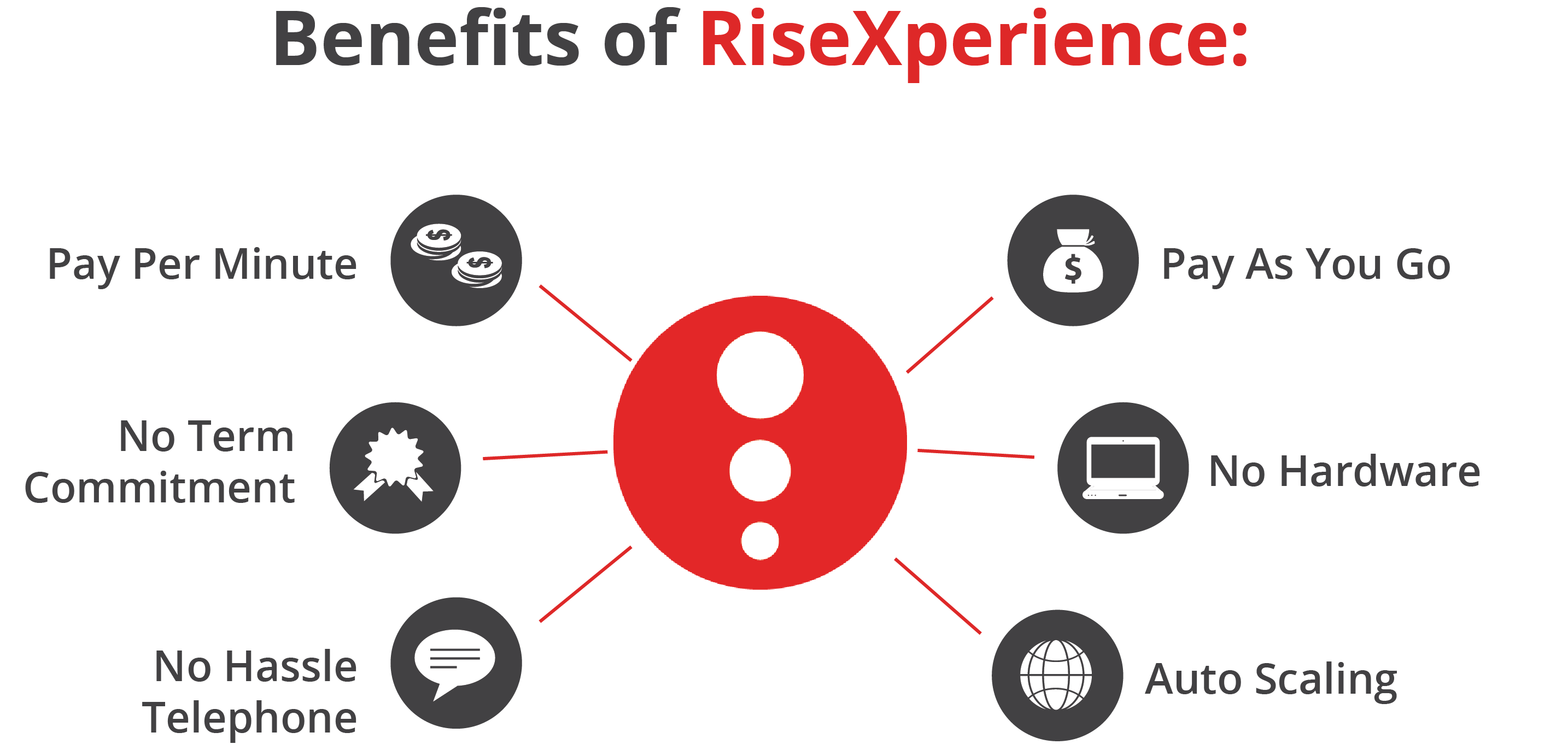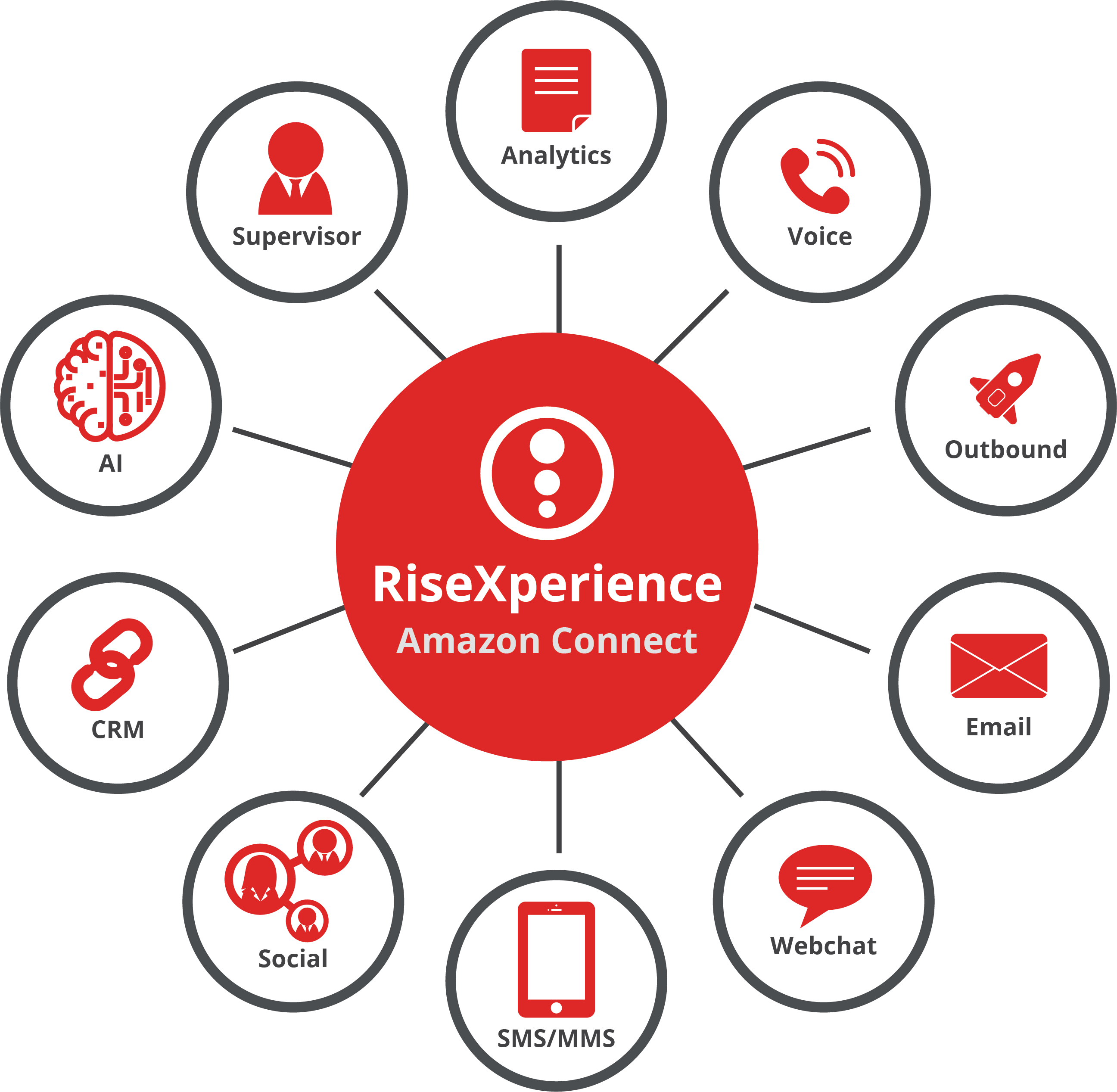 Using Amazon's open platform, RiseXperience provides your organisation a true omni-channel and social engagement offering, with the following benefits.

Using AWS infrastructure, RiseXperience is able to adapt to business needs without the need for locked-in commitments or huge upfront scoping activity.

As RiseXperience works with Amazon's pay-as-you-go consumption-billing model, our solution is naturally costed to meet the targets and expectations you require at any given time. You only ever pay for what you use.

With no-hassle telephony, RiseXperience provides a simple set-up process so you can get started with us regardless of what you've currently got in the way of CX systems.

​RiseXperience also provides your company with a secure platform that is 100% hosted within the Australian AWS region, and developed and deployed using AWS and Amazon Connect APIs.
Our Methodology
RiseNable
Rise.CX has developed a methodology approach that we use for every implementation, with every customer engagement of either CX or
Call Centre technologies. RiseNable is our "continuous improvement" methodology that ensures your pain points are being addressed,
you're reaching your milestones, and you are getting the results and improvements you need on a continuous basis.
Using RiseNable your staff will be informed, engaged, trained, and willing and able to share in your success. Are you ready to change your Customer eXperience for the better?